Hi, I'm Peggy Ebring. My mission is to empower YOU to realize your highest potential and your purpose whilst leaving a fullfilled, joyful and exciting life
Are you ready for a life transformation?
Do you want to live your true nature and purpose?
WELCOME !
---
Welcome to my website! I'm delighted that you are taking the time to visit it. I hope you'll like it. You will find information about health, wellbeing and self empowerment. If you are wondering how to change your life, you've come to the right place. True life change can only come from within. My passions are health and holistic growth, i.e. growth at all levels of human existence. It will be pleasure to humbly share with you what I've learned along the way of my epic, and on going, journey to self mastery and discovery. So talk to you soon!
Get a free 20 minutes intuitive reading where I will work on one of your current issues. I will specifically highlight what is blocking you and how your unconscious mind sabotages you from creating what you'd love. I will also give you an inspirational insight into your genius, your unique talents, your true nature and purpose…
Discovering your genius, connecting to your intuition, naturopathy, holistic health and growth
healthy lifestyle plan, vitality assessment, relaxation, stress management, food coaching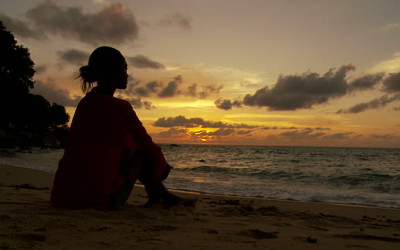 Il est une vie qui ne s'offre à nous que si nous décidons de nous laisser « mourir ». Il est un chemin qui se révèle à nous que si nous choisissons de nous perdre dans l'inconnu. Il est une foi en la vie qui ne peut nous envahir que si nous nous laissons dépouiller par elle. Il est parfois nécessaire de que la vie nous agenouille pour pouvoir casser en nous les barrières à notre propre lumière.
read more